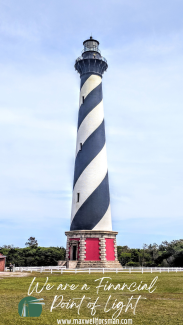 Insurance products offer a range of business applications, from guarding against the loss of key personnel to protecting the future of the company and personal wealth.
Key issues for many businesses may include the transfer of ownership and succession planning. The success with which businesses are able to navigate this transfer varies greatly, and the ability to have a smooth transition may contribute to the longevity of a small or family-owned business.
Regardless of your need, we offer access to specialized insurance products to ensure that companies of all sizes are prepared for the future.
Most businesses utilize a range of insurance products. Yet some fail to take advantage of the wide variety available to assist with business planning. Here are a few of the most common insurance products used for that purpose. As with retirement plans, we offer additional insurance services, and your financial consultant can create a comprehensive plan that suits your unique needs.
Succession Planning
When a business owner retires or becomes unable to work, the future of the business and its employees can come into question. Succession planning arrangements help ensure a smooth transition between current and new business ownership.
Buy/Sell Agreements
A predetermined plan to sell a business in the event the owner retires, becomes disabled, or passes away, buy/sell agreements provide the company with financial protection and ensure the continuation of business, despite the absence of an owner. The plan is usually funded through life insurance and provides immediate cash upon the death of an owner. The agreement also helps to establish a fair selling price and maintain the long-term financial objectives of the company.

Disability Insurance
When you lose the ability to work and earn an income, lost wages could result in the need to utilize investments, savings, or retirement assets to fund living expenses. For business owners, the stakes are raised because their presence may be crucial to the company's ability to operate. Disability insurance protects business and personal assets, providing comfort that all you worked so hard to build cannot be easily erased.
Key Person Insurance
This protects businesses from the adverse effects of losing important personnel—specifically employees with a particular expertise or who have earned credibility with customers, vendors, or creditors. At death, the life insurance policy provides funds to help recruit and train new staff, replace lost profits, and strengthen the company's balance sheet to help assure creditors and suppliers about continuity in the firm.

Deferred compensation
Another tool employers can use to attract, retain, and reward key employees is non-qualified deferred compensation, an employer-provided plan that can be offered to a select group of executives or employees. Simply stated, the employer and employee enter into an agreement utilizing insurance to defer a portion of the employee's income until a future date.
Additional business planning tools we offer:
- Non-qualified
- Retirement plans
- Group long-term care
- 412(e)(3)
Insurance guarantees are based on the claims paying ability of the issuing company.