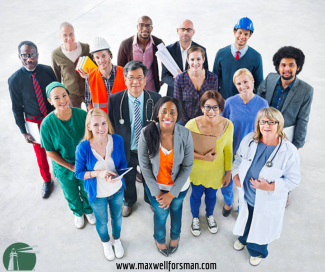 Why Your Employer's Group Insurance is Not Enough
Group life Insurance is an employee benefit that is lent to an employee while they are working for their employer.  It is by no means permanent protection and should not be included in one's overall financial plan because it is considered temporary at best.  If you should leave your job, it is convertible to individual life insurance without evidence of medical insurability for 31 days after employment terminates.  The major pitfall to that strategy is that the premium for the new coverage is determined by your attained age at the time of termination and could be very expensive.
Since it provides for only a death benefit, it has no equity cash value to it whatsoever.  Which means that if your group life plan is partially contributory by you, your portion of the group premium provides no value other than for premiums paid toward the death benefit of the group life policy.   Furthermore, there are tax issues for benefit amounts in excess of $50,000 per Table 1 of the Internal Revenue Code.
Because group life insurance is transitory coverage, it does not begin to address the need for one's permanent life insurance needs.  It is highly recommended to purchase one's own policy be it term or permanent life coverage depending on your affordability to ensure you have no gaps in protecting your life insurance needs. 
If you are considering buying permanent insurance, consider three things, age, health and occupation.   Premiums are determined by these factors and the younger and healthier you are, the better you can lock in lower premiums for the entire time you own the policy.
Secondly, modern life insurance policies, be it term or permanent provide additional features such as early access to the death benefit for catastrophic circumstances as well as accident and sickness provisions.  If the insurance policy is of a permanent nature, it should also provide for a cash value accumulation that can be accessed on a tax-free basis if withdrawn from the policy as a loan.
With respect to group life insurance consider it being a temporary piece while employed with that employer to provide protection for yourself or your loved ones.  We specialize in individually or business owned policies, call us today! 856-582-3500